Explore property info agents won't send you (but we will).
Walter's data-driven info makes buying Willibrordusstraat 8 a lot more transparent and honest.
Get the deets on this home and its surroundings
Walter property report
Estimated value
€ 733.000– € 881.000
This typical and intimate detached house is located in the calm Diessen in Diessen.
Buying a property in the Diessen is a risky investment. Selling prices in the neighborhood have increased slower than in the rest Diessen. In the Diessen, 25 properties were sold in the preceding quarter. Usually, properties in the Diessen spend 74 days on the market. So if you're looking to buy a property, you have to act fast.
If you're retired, you'll likely feel at home in the Diessen. In total, there are 415 households with children living in the neighborhood.
Buying your next home without an agent?
To get you started, download all comparable properties in an Excel file. It's like we've done all your homework.
In Diessen the average offer is -1% below list price.
If you are actively looking for a home, it is super helpful to know at what price comparable homes in the area were eventually sold. I was very happy with my membership.
Super happy with it! Thanks to the information from Walter Living, we were able to make the winning offer, without a buying agent!
Very handy and nice tool. I bought a house as a starter with the help of this tool and at no extra cost to a real estate agent. Highly recommended!
Discover the real valuation for Willibrordusstraat 8 in Diessen.
Looking for a reliable indication of the current home value for
Willibrordusstraat 8 ?
At Walter you can view the purchase information of recently sold comparable homes.
Willibrordusstraat 8, Diessen
View purchase price information of 25 comparable homes.
View recently sold homes that have the greatest effect on the home value of Willibrordusstraat 8, Diessen.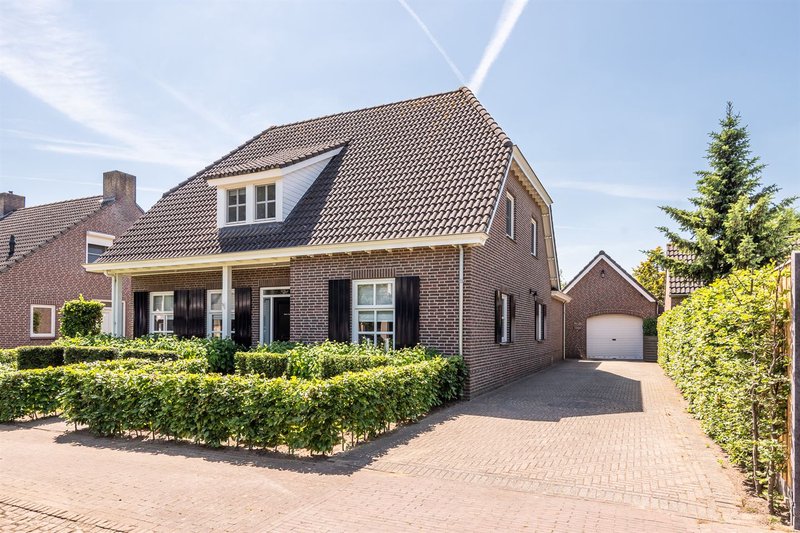 Find the Walter plan for you.
Get smart when hunting for a house with Walter.
Get the deets on this home and its surroundings
Walter property report
Willibrordusstraat 8, 5087BS, Diessen
Purchase prices of comparable houses.
Selling prices for 25 homes are available
Willibrordusstraat 8, 5087BS, Diessen
Price development in 10 years.
Get smart when hunting for a house with Walter.
Willibrordusstraat 8, 5087BS, Diessen
Basic information at a glance.
Wat we weten over
Willibrordusstraat 8
.
Walter Plus
€ 8,99/mnd.
No commitments, cancel at any time.
A subscription is just € 8.99 per month after a free 7-day trial.
Create unlimited property reports
25 comparable houses
Compare prices per square meter
WOZ-value and 10 year price trend
Indexed purchase prices
Willibrordusstraat 8, Diessen
Your house hunt homework done. It's so convenient.
The value of a house is strongly influenced by what comparable homes in the neighborhood do.
10 year price development.
To see how active the local market is, we look at the historical development of the price per m².
Data-driven home valuations.
A house that could use a thorough makeover is worth less than a house that looks like new.
The official purchase prices.
Land Registry, Statistics Netherlands, and many other sources. The figures are presented simply so that you know what to do.
What is happening nearby? Read in the zoning plan whether you can expand, we will also tell you about any noise nuisance.
We will check for you whether you run the risk of a rotten or subsided foundation.
What others say
This is what others have to say.
Wij hebben Walter Living gebruikt bij aan en verkoop
Uiteindelijk hebben we ook (aankoop-) makelaars ingeschakeld, maar hier hebben we achteraf spijt van. Je merkt meteen, als je een rapportje van walter hebt uitgedraaid, of de makelaars hun huiswerk hebben gedaan (en vaak is dat niet zo!!). Ze vallen meteen door de mand en je merkt dat ze maar wat roepen. Volgende aankoop zou ik zeker zonder makelaar en met walter doen! Qua verkoop: ik zou via walter kijken welke makelaars een goede zaken hebben gedaan qua comprarables en met deze in zee gaan. Uitkijken voor makelaars die je huis te goedkoop in de markt zetten!!
Zeer nuttig platform en absoluut niet duur! Met het waarderapport en de (down te loaden) spreadsheet kun je een hele goede prijsinschatting maken. Uiteindelijk heb ik (zonder aankoopmakelaar) de bieding marktconform gewonnen en nu een huisje!
Gedurende 3 maanden intensief gezocht…
Gedurende 3 maanden intensief gezocht naar onze woning. Walter living heeft mij prima info gegeven waarop ik mijn biedingen deed. Naast de waardebepaling ook deelgenomen aan webinars v Walter. Makelaars waren verbaasd dat ik met de uitgeprinte info veel kennis meebracht. Aankoopmakelaar was niet nodig. Uiteindelijk een mooie vrijstaande woning gevonden waarop wij een scherp bod uitbrachten zelfs onder de 'vanaf' prijs. Walter living bedankt voor de kennis en hulp!! Mvg Ruud & Kamla
The only way to not get swept up in the madness, is by having access to the right information."
You can count on Walter
Questions? We are here to help
Make all the right homebuying moves — No BS. Pinky promise.
Sneak a peek behind every front door.