A mortgage quote is an important document when you are in the process of buying your first home. It is an offer from a mortgage lender to provide you with a mortgage for the amount you need to buy your house.
The mortgage offer details the terms and costs of a mortgage, such as interest rates and monthly repayments. Obtaining a mortgage offer is essential in buying your home and requires careful consideration and comparison to other offers. In this article, we will elaborate on the different aspects of a mortgage offer and answer common questions that come into play when purchasing your first home.
What does a mortgage offer contain?
A mortgage offer contains information about the terms, interest rates, and costs the lender offers. Below is a list of the most important information included in a mortgage offer:
Personal information
Mortgage amount: The amount you can borrow to buy your home, including additional costs.
Interest rate: The interest rate you have to pay on the amount you borrowed.
Term: The mortgage period, usually between 15 and 30 years.
Monthly repayments: The type of mortgage, including the amount you must repay each month, including interest.
Ancillary costs: Costs related to the mortgage, such as brokerage fees, appraisal fees, and notary fees.
Agreed interest rate and any death benefit: The date the interest rate may be adjusted.
Bridging loan: Information about any bridging loan needed during the house purchase. This is addressed if you are also selling a house.
Period of validity of the offer
Date of transfer at the notary
General conditions: The terms and conditions that apply to the mortgage, such as how interest is calculated and the rules for repayment.
It is essential to review this information carefully and compare it to other mortgage quotes to find the best deal for your situation.
Interest rate
The interest rate is one of the most important aspects of a mortgage offer. It determines the amount of the monthly mortgage payment and, therefore, directly affects the amount you spend on your home each month. Therefore, comparing quotes from different providers is advised to determine which party offers the lowest interest rate.
Interest surcharge
In addition to the interest rate, the interest rate surcharge is essential when comparing mortgage quotes. This is an additional surcharge that is added to the interest rate and can vary between different providers. Therefore, when comparing quotes, it is essential to consider the interest rate surcharge, as it can affect the total monthly mortgage payment.
What do you need to request a mortgage quote?
To request a mortgage quote, you will need the following information and documents:
Personal information: Your name, address, employer, and income must be known to the lender.
Income information: Proof of income, such as pay stubs, an annual statement, or a fixed-term contract.
Employer statement: A statement from your employer stating how long you have been employed and how much you earn.
Proof of assets: For example, savings or investment accounts or assets.
Purchase agreement: The purchase agreement of the house you want to buy, including the purchase price and any conditions.
Schedule of expenses: A statement of your monthly payments, such as rent, gas, water, electricity, insurance, and other charges.
Identification: Your proof of identity, such as a passport or driver's license.
It is essential to provide complete and accurate information to the lender so they can precisely assess your financial situation and assets. You can also work with a financial advisor to help you gather, evaluate and present this information to the lender.
What happens after you sign a mortgage offer?
After you sign the mortgage offer, the next phase of the home-buying process begins. Below are the steps you can expect after signing the mortgage offer:
Mortgage Application: After the mortgage offer is signed, you can apply for the mortgage with the lender.
Appraisal: The lender will appraise the house to determine if it has the value indicated in the purchase agreement.
Signing the mortgage deed: After the mortgage application is approved, the notary will draw the deed. You will sign this deed, and it will then be registered at the Land Registry (Kadaster).
Acquisition: You get the keys after signing the mortgage deed.
It is essential to closely follow and monitor these steps to ensure the mortgage is in order and the house purchase goes smoothly. Working with a financial advisor and public notary to guide these steps helps ensure everything goes according to plan.
Frequently asked questions about mortgage quotes.
How do I compare mortgage quotes correctly?
Comparing mortgage quotes starts with determining your requirements and wishes, such as your budget, the mortgage term, and the repayment freedom you want. Next, comparing quotes from different providers based on the interest rate, interest surcharge, and repayment possibilities is essential.
What is the difference between an installment-free and a non-repayment-free mortgage?
A non-repayment mortgage means that you only pay interest on the outstanding amount of the mortgage, with no obligation to repay the amount. This gives you more financial space for other expenses. A non-repayment-free mortgage means that in addition to interest, you are also required to repay a portion of the borrowed amount, so the mortgage amount decreases over time.
Can I adjust my mortgage in the interim?
Yes, it is possible to adjust your mortgage mid-term, for example, when your financial situation changes or interest rates rise or fall. However, it is wise to consult your lender to see if adjusting your mortgage is possible.
How do I calculate my monthly mortgage payments?
You can calculate your monthly mortgage payments using a mortgage calculator, which you can find online. Here you can enter specific details, such as the mortgage amount, the term, and the interest rate, to get an idea of your monthly expenses. In addition, a mortgage calculator can indicate if you must consult a financial advisor to know your monthly mortgage costs.
How do I have enough savings for a house?
To determine if you have enough savings for a house, it is essential to map out your financial situation, including your income, expenses, and debts. It is also wise to seek advice from a financial expert to support you.
How long does it take to receive a mortgage offer?
After applying to a lender, receiving a mortgage offer usually takes several weeks. The exact time frame depends on several factors, such as the complexity of your application, the lender's processing times, and how quickly you can provide all the necessary information. It is important to remember that requesting a mortgage offer is not a commitment to take out a mortgage. Comparing different offers before making a final decision is a good idea. This may take longer, but it can ultimately lead to a better financial outcome for you and your future home.
How long is a mortgage offer valid?
The validity period of a mortgage offer usually varies between 4 and 12 weeks, depending on the lender and the specific offer. It is important to note that some offers are only valid for a certain period, after which the terms may change. After the validity period of a mortgage offer expires, you must reapply to the lender if you are still interested in the offer. It is also important to note that offers from different lenders may change even during the validity period of an offer. Therefore, it is recommended that you take action as soon as possible after receiving a mortgage offer to compare the offer to other options and make an informed decision about your mortgage. Working with a mortgage broker who can help you compare offers and make an informed decision is also important.
When is the mortgage offer final?
The offer is final because if you accept the offer, the terms and interest rate offered are set. However, this means that only some of the mortgage is complete. After receiving the offer, the mortgage lender checks all the documents using the 4-eyes principle. This means that a completely different person reviews the entire application. Upon approval, you will receive a final mortgage offer. After you have signed it, the mortgage is completed. The whole process takes about 5-8 weeks. This depends on your circumstances regarding the source of income and the status of possible debts. What also comes into play is the busyness of the mortgage lender. Usually, a mortgage can be ready in 5 weeks, but it is better to count on six weeks if you want to be on the safe side. That's why when you bid on a home, you can include a "resolutive condition of financing" with a deadline of 6 weeks. Should you believe the mortgage will come through sooner, you can shorten the period in the offer. This way, sellers will know the deal is done sooner.

Walter advisor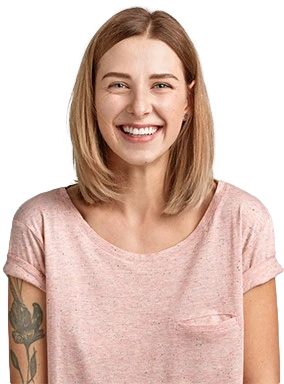 Buying a home?
Book your free orientation call with a Walter advisor. We will take you through the process of buying your next home.
Book a call — it's free
Continue reading
You usually have to deposit 10% of the purchase price in the notary's account as a guarantee when you buy a property. Instead of using your own money, you can secure this with a bank guarantee. Continue reading →
It's dramatic to have bought your dream home and be confronted with defects. To detect defects, you can have a building inspection performed. Continue reading →
The "koopsom" refers to the purchase price of a house in the Netherlands. This amount is the agreed-upon price between the buyer and seller and is a crucial aspect of the home buying process. Continue reading →